Whether you want to run your first 10 km or a 100 miler this revolutionized program has proven to help every individual supersede their expectations and give them the environment to reach their true potential in a community of like minded people.
We are not just a running crew, we redefine your impossible everyday by giving you the tools and grit to push past what you ever thought was possible.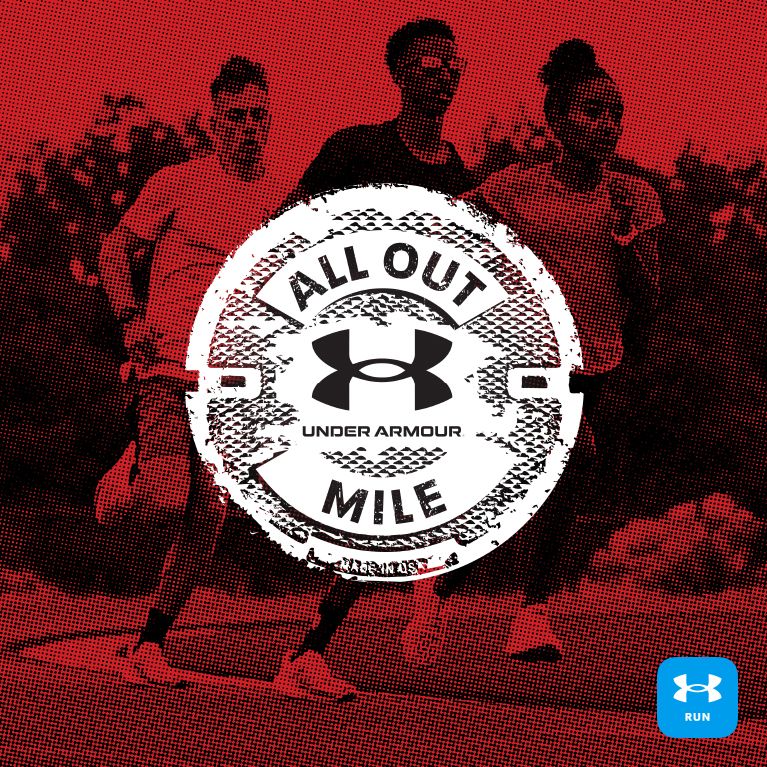 ARE YOU READY TO
GO ALL OUT?!
Join us for the all out mile with under armour on 1 june starting from 4pm
It's for everyone. Bring yourself, your family, your friends!
Epic prizes to be won on the day
Awesome day out and we bringing the vibes!
ARE YOU READY TO GO ALL OUT?!
JOIN US FOR THE ALL OUT MILE WITH UNDER ARMOUR ON 1 JUNE STARTING FROM 4PM
IT'S FOR EVERYONE. BRING YOURSELF, YOUR FAMILY, YOUR FRIENDS!
EPIC PRIZES TO BE WON ON THE DAY
AWESOME DAY OUT AND WE BRINGING THE VIBES!
Mindset Movement has been a vital part of my life for the last 6 months since leaving the clinic - it's given me a reason to wake up every morning & go to bed early every night. It's given me a family of people who uplift & support me & its given me a coach who believes in me & is willing to sacrifice his time for me. I have fallen in love with this drug called running - it's helped me face the fear of being on the mountains on my own, it's taken me on routes & trails that's left me gobsmacked at the beauty of the natural world. It's taken my mind to places of absolute elation & it's also taken me to dark places & allowed me to overcome these thoughts. Staying consistent in doing Coach Kyle's training programs has shown that they work, & I could feel this when I did my first race end of last year where I surprised myself & ran the best I have run in my life. It has taught me the value of consistency & self-discipline & how changing one small thing in your life has a massive butterfly effect on everything in your normal life too. Self-discipline is now the gift that keeps on giving & the more I put in, the more I get out. It starts with the small stuff, it starts with YOU. No one is coming to do it for you & no one is coming to save you. I'm grateful for the physical & mental challenges that I have put myself through, this is what makes me feel ALIVE.
I joined Mindset Movement at the lowest point of my life, when I was losing touch with who I am and what I value. Thanks to Mindset, I have been doing things that make me feel alive again every single day since joining. The lessons learnt through discipline, grit and determination have stood me in good stead not only in my training but in life and work as well. The people are amazing and I feel that I've found a family that only want the best for me and that push me each day! I truly believe that once you experience and buy into the values of this life it will be extremely difficult to change back to what you had before.
I have spent the majority of the last two years experimenting with self-discipline and a healthy lifestyle.

I joined Mindset Movement with the intention of improving my running as well as to make some new friends with likeminded people.

Not only has my running improved but more importantly my mindset has improved. My testimonial is not about the discipline aspect of Mindset's ethos because I didn't struggle with the early mornings or doing the work that I needed to do every day to get better. What I lacked was the self-belief that I was capable of doing seemingly impossible things. I put a lot of limitations on myself and my abilities because before joining Mindset, I didn't spend any time with people who pushed beyond the average and the comfortable. Once I began to spend more time with people who talked about running 21km like it was a pleasant afterno

on stroll, my mindset began to shift. I started to recognize the bullshit limitations I had placed on myself, and I began to wonder how far I could push them. Since then, I have gone on to do things that I never thought I could. Pushing beyond your own limitations will grant you a rare and deep level of self-respect that most people will not know in their lifetime.

There is always a price, in this case it is your toenails, but believe me when I say that it is worth every single one of them. Make no mistake, I still hear the voice in my head saying, "you can't do that" except now there is a voice that answers back saying, "actually, I fucking can."
Wake up at 4.30am, swear several times, then pull your running shoes on and get at it. Why? Because there's a bunch of like-minded people who are doing the same, a group that care about each other deeply, that are not scared to show it on the daily. It's solidarity in it's truest form; through darkness, rain and now, pretty Cape Town mornings.

The Mindset Movement laid a fuondation for a recovery from an incredibly testing time in my life. The practice of early morning training and elevated goal setting created a bar that I had no choice but to rise to.Through consistency, hard work, showing up, discipline, planning and proactivity, that bar has now been internalised and has reverberated into other parts of my life, creating incredible possibilities. I never in a million years thought I could run a marathon wtih 2000m elevation but I made the descision with a month to spare and Kyle and I proceeded to get at it, no hesitation and no weakness. The Mindset Movement is a holding shape for you to take your own idea of your capability into a new dimension. The system works on the basis of goal setting. If you have the goal and you become seriously intensional about that goal, Kyle and Jenna will make sure you get there. There's very few experiences like it. You just have to deal with the swearing.
Running has always been therapy for me , fun and social, a celebration if what my body can do. But Kyle and MM makes running mean so much more - running is a celebration of what the mind can do , practice of pushing through what seems unbearable, the art of discipline and focus. Mindset movement was an answer to a prayer I was too ashamed to even put into words. I was frustrated, I had huge dreams for my first year living on my own and making important decisions for my future, but I felt like nothing was materializing. I found myself wasting hours and even procrastinating the things loved , like running. Kyle and Jen taught me that the reason was lack of discipline and toughness. I remind myself of a few specific memories from MM expeditions and morning runs when I'm tempted to give into the desire for comfort. These are memories of being supported in doing things I never thought I could. They include being told that my excuses are pathetic and that I should keep running. There aren't really excuses, its either done or it isn't. Sharing every morning with team of people practicing the same mindset is such a gift. I'm practicing believing in myself and putting action into dreams that sound crazy. I truley love this group.
I was welcomed immediately and felt instantly a part of something much more than just a run club. The attention to ones personal goals is amazing, and the MM family are always there supporting and routing for you. What you learn in training goes far beyond the physical. My personal growth, only three months in, is something I am incredibly grateful for.

Some of us need that extra push to believe we can achieve great things. Achieve things we didn't think possible and grow in ways we didn't think we could.

MM has become a daily practice, a commitment which has provided me with: discipline, fearlessness, personal growth, introspection, some sore legs and also a supportive family. Joining MM has been an empowering journey thus far.
I'm gonna keep it short... In December Kyle and I rd together for 3 hours on boxing day, we had a long time to chat,and in doing so he told me about his mindset movement program he was starting in January, I made him a promise of joining as I needed the push. I needed to be accountable to someone with a strong character as otherwise I'd push back. Kyle has been a huge huge part in my new journey and not only by losing 17kgs,but also in my relationship with myself and my relationship with my partner. I am forever grateful for this journey and I can't wait to see where to from here, I'm just getting started. 👊🙏❤️
In December 2020 I dipped my toes in and came to see what Mindset Movement was all about. On a Saturady at about 9am, a loop around Lions Head was the plan. What I was met with instead, was a group of people summiting lions head multiple times for a 12 hour long stretch. I remember seeing these humans pushing themselves to their limits and thinking to myself "I want to do THAT shit."

There is so much that goes into Mindset Movement; from coach Kyle's pep talks in the dark winter morning rain after a trail run, reminding me "WHY am I doing this?." WHY getting up early is important, why consistency is everything and why your demons will not settle if you don't get after it every single day. To the bi-monthly endurance challenges designed to test yourself.

Mindset Movement for me has reinforced a better way of doing life and by applying these methods to all aspects of my life, when things get tough, I know theres no quitting from me.
"Lockdown with its' associated restrictions and regulations challenged every fibre of my mental and physical being as a professional working mother of two young daughters. The stress of the continuous uncertainty started chipping away at me. On 21 October 2020 a friend invited me along for a early morning hike with the MM crew. Although I knew I was terribly unfit , I decided to join her. Off course I couldn't even make it all the way up as I have not done any exercise in months. However, the experience left me yearning for more. Upon joining the program, Kyle accommodated my time constraints as it relates to my kids schooling hours, work commitments ect. As a 45 yr old who has never really ran more than 500m, it's simply extraordinary that I completed a half marathon ( 22km to be exact) on 12 December in Cederberg. I owe it all to the guidance & support I receive form Kyle and the MM team ❤️. My ultimate goal of frequently experiencing the mountain during sunrise and being fit enough to hike with my daughters and my dogs on a regular basis is being realized in a healthy and sustainable manner. Thanks Kyle - Much Love ❤️"
"Mindset movement handed me the keys to unlock the chains of doubt that I carried about my own fitness potential, from telling myself I can't do something , from avoiding running at all cost to running 50 km in the Cederberg. This form of mental toughness has changed my whole outlook on life at home and at work. I'm now hungerier than ever to challenge myself and become a weapon! No weakness"
"Just over 2 months ago I joined the team for what I thought was just another running group, exploring the trails in and around Cape Town. What I didn't know was that not only my physical boundries, but mental boundries were about to shift in a bigger way than I had ever imagined. 2 weeks ago I ran a distance I had never previously thought possible - a 50k ultra. Kyle helped me tap into a mental strength I never knew existed. What this group has taught me, and lessons that can be applied not only to endurance sport but all aspects of life is that our minds are so much stronger than we give credit to. When you think you are done, you are not even close! This is only the beginning, beyond excited to see what lies ahead ❤️"
"In my short time with Mindsetmovement I have had nothing but great, positive experiences. From day one I was made to feel apart of the family. The constant motivation from Kyle and each member of the team makes any goal seem achievable. Within 4 weeks I broke 2 personal distances, running my first marathon in week 4. Mindsetmovement has taught me that there are no limits to your goals and aspirations."
Camps and fast packing missions
Every 4/6 weeks we offer the opportunity to participate in one of our running camps or fast packing adventures.
Our running camps start on a Friday afternoon where we camp, braai and sleep under the stars in the bush or mountains, we wake up to the sunrise and get cracking on with the individual distances each client has been training for supporting each other along the way.